Itinerario

Active & Green

Cycle Tourism
The Valtellina trail - cycle path
Colico - Bormio
DEPARTURE/ARRIVAL
From: Colico
To: Bormio
TYPE/PERIOD
Cycling
Spring/Summer/Autumn
CHANGE IN ALTITUDE
Uphill: 1306m
Downhill: 329m
The Valtellina trail (Sentiero Valtellina) is a pedestrian and cycle path that runs alongside the River Adda from Colico and Bormio, covering total distance of 114 km. This trail has numerous stopping points with facilities and nearby holiday farmhouses for eating options. Bikes can be picked up at one of the "Rent a Bike" points and handed in at any of the others. The stretch that goes from Sondrio (from Forcola to Castello dell'Acqua) is on the level, apart from a short steep climb in Castello dell'Acqua. The route goes through many characteristic places close to the main town, including the Castellina Park and the Bordighi Nature Oases. There are also eating places and a "Rent a Bike" point in Albosaggia at the white Sozzani bridge. Holiday farmhouses can also be found close to the trail.
(Text and technical data by Federico Pollini)
We suggest you to follow the the part of the trail that links Selvetta to San Giacomo di Teglio, as it is an easy path, also suitable for families. 
Departure/return place: Selvetta Forcola, 270m
Arrival place/maximum quota: San Giacomo Teglio, 360m
Ascending sections total length: 2,5 km 
Descending sections total length: 1 km 
Plain sections total length:  26,7 km
Average ascent grade: 4 %
Maximum ascent grade: 13 %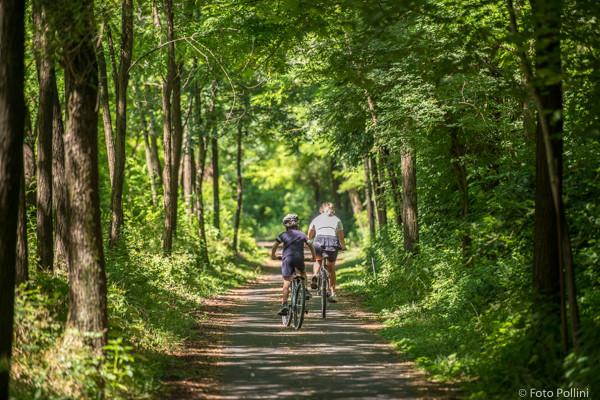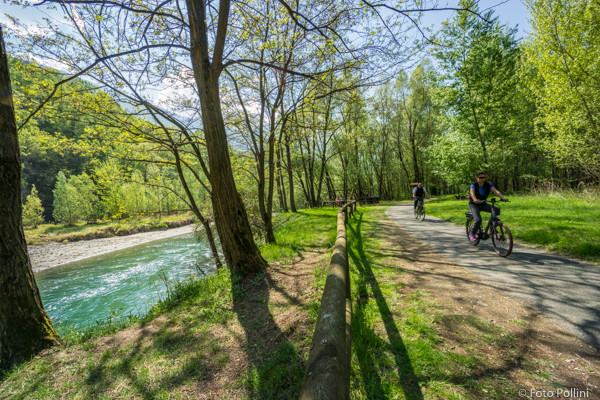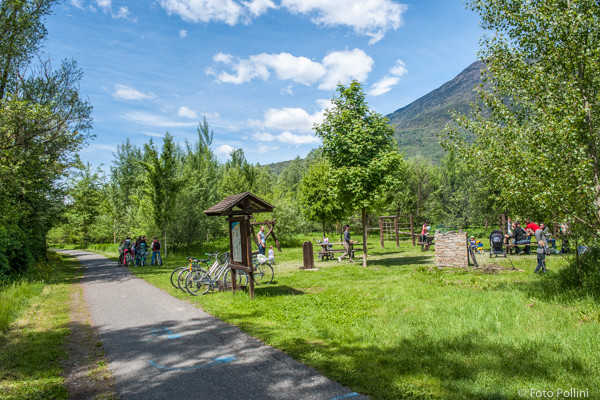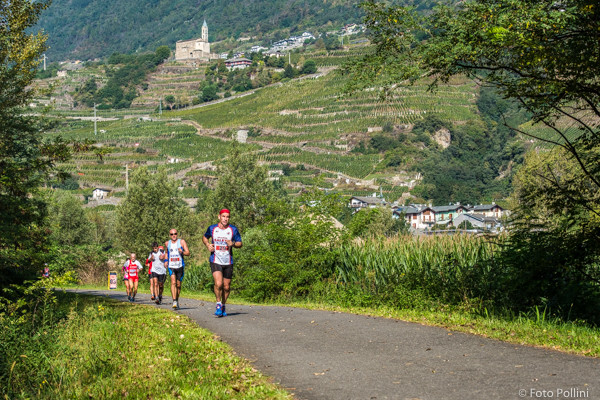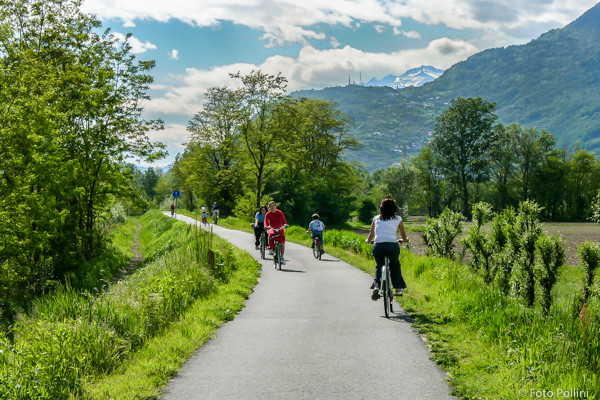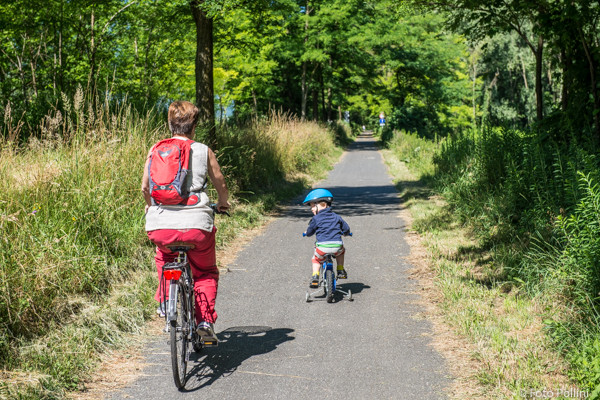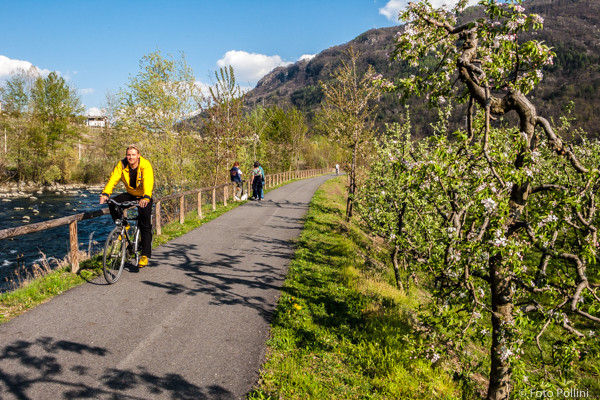 Mostra cosa c'è nelle vicinanze: